JAPAN PHILHARMONIC ORCHESTRA
Japan Philharmonic Orchestra's history began in Tokyo in June 1956. Akeo WATANABE played an important role in founding the orchestra and became its first Principal Conductor. With a wide repertoire and its unique performing style, JPO has soon become one of the leading orchestras in Japan. Igor MARKEVITCH, Charles MUNCH, Jean FOURNET and many other world-class conductors have conducted the Orchestra. JPO had a very successful USA-Canada tour in 1964, making a dramatic breakthrough in just ten years from its founding. JPO also made an appearance to the renowned Hong Kong Arts Festival in 2011 with Alexander LAZAREV, one of Russia's great maestros who led JPO as Chief Conductor for 8 years from 2008 through 2016, making a significant first step to develop good relationships with Asian countries. In recent years, JPO has received a number of great reviews for its high quality performances.
From its founding, JPO started a commission series "Japan Phil Series" with wide variety of Japanese composers. 42 works have been premiered as of 2020, some of them now being regarded as regularly-performed repertoire, and the series has been highly rated as a commission system that is unprecedented in Japan's music history. JPO is now aiming for further development while preserving its 60 years of history and tradition.
Ⅰ 

Orchestra Concerts  

The orchestra gives about 150 concerts a year, including major subscription concerts in Tokyo, Yokohama, Saitama and Sagami-Ono. The orchestra has worked with the celebrated team of conductors: Pietari Inkinen as Chief Conductor, Alexander Lazarev as Honorary Conductor, Ken-ichiro Kobayashi as Honorary Conductor Laureate, and Kazuki Yamada as Permanent Conductor. Furthermore in September 2021, it appointed Kahchun Wong as Principal Guest Conductor and Junichi Hirokami as Friend of JPO/Artistic Advisor. Together with the even more prestigious team of conductors, the orchestra will continue to provide unique and engaging performances, always striving for artistic excellence.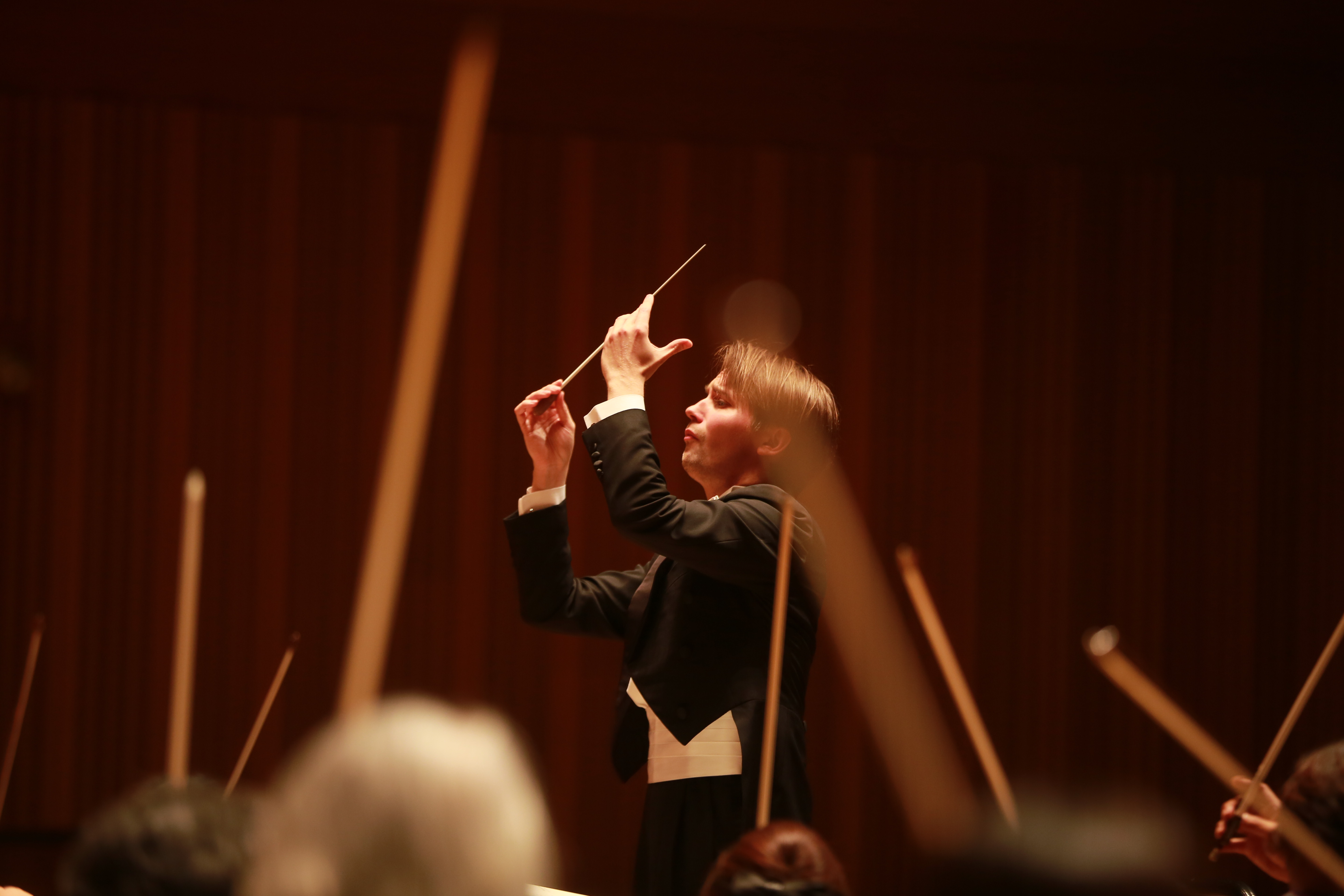 ⓒAtsushi Yamaguchi
Ⅱ 

EducationPl Programs

JPO has held a family concert series every summer since 1975, attracting over 20,000 children and their family members each year. The Orchestra has also been successful in other educational programs with Communication Director Michael SPENCER, including the hands-on workshops that nurture children's creativity, communication, and cooperation skills and has gained a lot of attention not only to expose music to school children but also as a training method for company employees.
Ⅲ 

Regional Activities

Over the years, JPO has focused on contributing to the local communities. In Kyushu region, JPO has a concert tour every year since 1975 in every prefecture. The tour plan and programs are created by thorough cooperation of the devoted local volunteer members each time. JPO also has a friendship agreement with Suginami Ward, Tokyo, since 1994, and holds "Suginami Kokaido Concert Series" and instrument classes for people over sixty years old. Since April 2011, members of the Orchestra have visited the Tohoku region voluntarily to perform for the people in the disaster-stricken areas and teach instruments at schools in the region, making 293 visits as of December 2019.

(As of April 2020)
About Japan Philharmonic Orchestra
Founded: June 22, 1956

Foundeing Conductor: WATANABE Akeo

Honorary Conductor Laureate: KOBAYASHI Ken-ichiro

Honorary Conductor: LUKÁCS Ervin/

Honorary Conductor: James LOUGHRAN

Chief Conductor: Pietari INKINEN

Conductor Laureate: Alexander LAZAREV

Friend of JPO/Artistic advisor: HIROKAMI Junichi

Permanent Conductor: YAMADA Kazuki

Principal Guest Conductor: Kahchun WONG

Guest Chief Conductor: Neeme JÄRVI
=============================
Solo Concertmaster: KINO Masayuki

Solo Concertmaster: OGITANI Yasutomo

Concertmaster: TANOKURA Masaaki

Assistant Concertmaster: CHIBA Sayaka
=============================
Communication Director: Michael SPENCER