The Japan Philharmonic Orchestra (President & CEO: HIRAI Toshikuni) is delighted to announce that it has appointed the Singaporean conductor Kahchun WONG as Principal Guest Conductor, starting in September 2021. The contract will last two years.
On March 6, 2020, Maestro Wong was to have a big debut with JPO at the Tokyo Subscription Concert with Mahler's Symphony No.5, however the COVID-19 pandemic took away this precious opportunity at the last minute.
Luckily enough exactly one year later in March 2021, Maestro Wong and JPO were able to perform together. The program he has chosen for the much-anticipated concerts was, Shostakovich's Chamber Symphony, R. Strauss's Oboe Concerto with JPO's principal oboe player Sugihara Yukiko, and Beethoven's 6th Symphony "Pastorale".
A Russian composer Dmitri Shostakovich is one of the composers JPO has been frequently working with the Conductor Laureate Alexander Lazarev. Such experiences of the orchestra and Maestro Wong's thorough-understanding of the music interacted perfectly. Sugihara's beautiful sound blossomed in the R. Strauss, and never-ending excitements with full of discovery and joy was evident in the Beethoven. Nobody would have doubted if you said that Maestro Wong and JPO had already played together for many times before; they delivered such wonderful performances.
This happy encounter will lead Kahchun Wong to become Japan Philharmonic Orchestra's Principal Guest Conductor from September 2021. The first concert in this position will take place this December with Mahler's 5th Symphony, the long-awaited piece since last year. Maestro Wong who won the Gustav Mahler Conducting Competition in 2016 is deeply attached to this particular composer, and we are planning to focus on his music in the future. We would also like to ardently feature Japanese composers such as Toshio Hosokawa and Akira Ifukube.
The situation of private orchestras today, both in Japan and abroad, is very difficult. Japan Philharmonic Orchestra however welcomes Maestro Kahchun Wong to the family now, teaming up even more solidly with its prestigious conductors, will aim much higher artistically.
We sincerely appreciate your continuous support.
Message from Mo. Wong
"I am humbled and honoured to join the Japan Philharmonic family.
I was quite positively overwhelmed by the shokunin spirit from the musicians from the very beginning.
I am looking forward to a meaningful artistic journey together.
For Mo. Wong's interview video, please watch from here:
You can watch and listen to their first collaboration, Beethoven's symphony no. 6 (full version, JPY 1,000 for 3 month):
https://members.tvuch.com/v/classic/99/
Future Concerts with Mo. Kahchun Wong
Principal Guest Conductor Inauguration Concert - Mahler Series with Mo. Wong, Starting with No.5!
736th Tokyo Subscription Concerts
Friday 10 December at 7pm and Saturday 11 December at 2pm, 2021 at Suntory Hall
Trumpet: Ottaviano CRISTOFOLI, JPO Solo Trumpet
Alexander ARUTIUNIAN: Concerto for Trumpet and Orchestra in A-flat major
Gustav MAHLER: Symphony No.5 in c-sharp minor
*Ticket sale starts on October 20, 2021
Mahler Series Vol. 2! Angel Sings in the 4th Symphony
740th Tokyo Subscription Concerts
Friday 27 May at 7pm and Saturday 28 May at 2pm, 2022 at Suntory Hall
Boy Soprano: TBA
Gustav MAHLER: Symphony No.4 in G-major etc.
*Ticket sale starts: TBA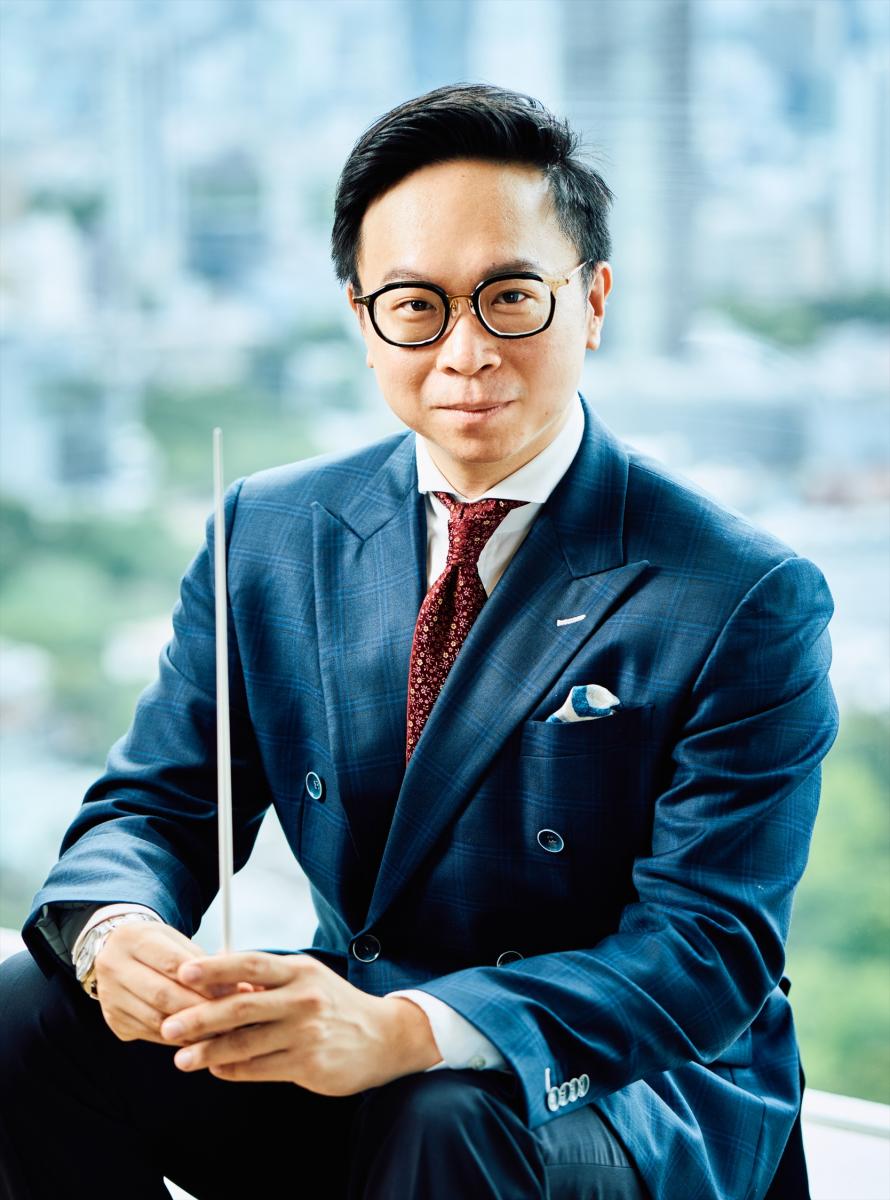 ⒸT.Tairadate
Kahchun WONG
Kahchun Wong is the Chief Conductor of the Nuremberg Symphony Orchestra and the newly appointed Principal Guest Conductor of the Japan Philharmonic Orchestra. Praised by Musical America for the "depth and sincerity of his musicality", he first came to international attention on winning First Prize at the Gustav Mahler Conducting Competition in 2016.
Highlights in 2021/2022 include notable debuts with the Detroit Symphony, Seattle Symphony, Tokyo Metropolitan Symphony and at the Musikverein Vienna on tour with the Nuremberg Symphony, in addition to re-invitations with the Royal Liverpool Philharmonic, Orquesta de Valencia, Japan Century Symphony Orchestra, Kanagawa Philharmonic, Kyushu Symphony and Sendai Philharmonic. He will also return to the Bamberg Symphony to lead Beethoven's 9th for its annual Silvesterkonzert. Celebrated by the press for his debuts with the New York Philharmonic, Czech Philharmonic and Deutsche Radio Philharmonie Saarbrücken, Wong has also recently appeared with Orchestre National du Capitole de Toulouse, Orchestre National d'Île-de-France, Hyogo Performing Arts Center Orchestra, Japan Philharmonic, Osaka Philharmonic, Tokyo Symphony and Yomiuri Nippon Symphony during the 2020/2021 season. 
A protégé of the late Kurt Masur, Wong had the privilege of sharing the podium with him on multiple occasions in his final years. He was appointed to the Dudamel Fellowship programme with the Los Angeles Philharmonic in 2016/17, and holds a Master of Music degree in orchestral/operatic conducting at the Hanns Eisler Musikhochschule in Berlin. 
Wong believes in the power of music to inspire and uplift, mirroring his own journey as a musician from a young Southeast Asian country. In 2016, he co-founded Project Infinitude with Marina Mahler, the granddaughter of Gustav Mahler. Over the next few years, he worked closely with Child at Street 11, a non-profit Singaporean agency to support more than 100 children from underserved and diverse backgrounds. In 2019, together with BR-Klassik and Stadtsparkasse Nürnberg, he conceptualised and led PACHELBEL.VIER.NULL, a collaborative TV project which raised donations for Sternstunden e.V., a non-profit association for children in Germany. During the 2020 pandemic, he convened over 1000 international musicians for a digital sing-along of Beethoven's Ode to Joy for ChildAid, an annual charity event in Singapore which raised close to 2 million dollars for the Straits Times School Pocket Money Fund and the Business Times Budding Artists Fund.
In December 2019 at only the age of 33, Wong became the first artist from Singapore to be conferred the Order of Merit by the Federal President of Germany for his dedicated service and outstanding achievements in Singaporean-German cultural relations and the advancement of German music culture abroad.
Japan Philharmonic Orchestra  日本フィルハーモニー交響楽団