Curtain Time
Sunday, January 24, 2021 - 14:00
Doors Open
Sunday, January 24, 2021 - 13:20
Venue
Performer
Conductor: KOBAYASHI Ken-ichiro, Honorary Conductor Laureate
Piano: TABE Kyoko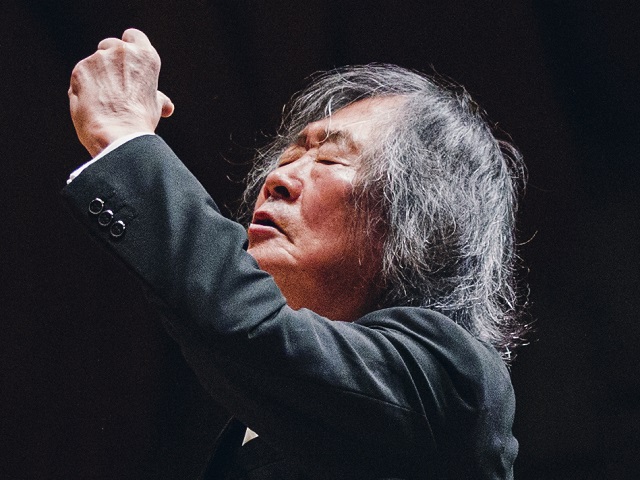 小林研一郎[桂冠名誉指揮者]
田部京子ⒸAkira Muto
Program
Edvard GRIEG: Holberg Suite, op.40, 1st movement
Edvard GRIEG: Concerto for Piano and Orchestra in a-minor, op.16
Jean SIBELIUS: Tone Poem "Finlandia" op.26
Edvard GRIEG: ' Morning' 'Ase's Death' 'Anitra's Dance' 'Solveig's song' ' In the Hall of the Mountain King' from "Peer Gynt"
Ticket Price
【Single Ticket】S¥6,800 A¥5,300 B¥4,200 P¥3,200 Gs¥4,500 Ks¥1,500 
※Ks seat: Special seats for 25 years old and younger for Kobaken World. You can choose from all seat types including S seat. 
※Gs seat: For over 65years old. You can choose from any seat types except S. 
【Vol.25~27 Set Tickets】S¥13,900 A¥10,800 B¥8,700 P¥6,500 Gs¥9,800
※Please choose seat for each concert/Limited 1000 seats/Set tickets for seat type Ks (under 25) are now sold.
・3-concert set tickets, Ks and Gs tickets are available only at Japan Phil Service Center. 
  We will ask your date of birth when you reserve. Please bring a certificate that can verify your age to the concert.
・Tickets for people with wheelchair or disabilities are available at the price of Ks seats.
Ticket Sales
発売日
:
2020/Sep/25 (Fri) 10:00
[Vol.25 Single ticket release date]
2020/Apr/2 (Tue) 10:00
[Vol.25-27 Set ticket release date]
【助成】

【協賛】
ローム株式会社
---
※Please note that pre-school children are not allowed at this concert.
Childcare available with reservation one week prior to the concert:
Event Child Care ®Mothers TEL: 0120-788-222 (10am-5pm/weekdays)