Japan Philharmonic Orchestra has been continuously developing and conducting programs to spread the charm of creating music
---
Volunteers (Concert assistant)
Concert Assistant: We are looking for people who can help hand out programs to the customers at concerts. You can also get a chance to attend the concert you help in. If interested, please contact us at Japan Philharmonic administration department.
We are also recruiting volunteers/members who can support other concert activities and orchestra work. From office work to event support. As an orchestra that "walk with the citizens," we conduct various exclusive programs depending on your areas of interest.
Internship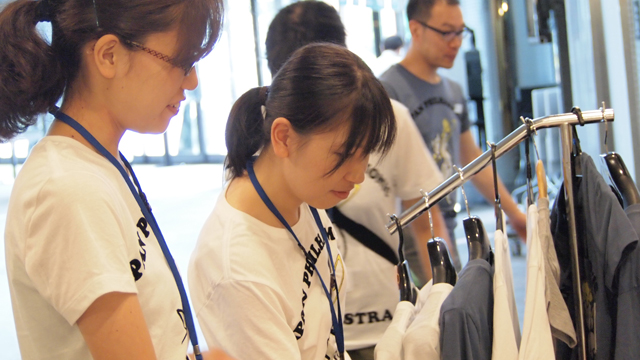 We welcome some dozens of students every year through our "Internship programs" in collaboration with universities. This program includes providing a training period to the university students on the performance fields and in the office and giving them an opportunity to experience the operations of an orchestra.
For example, during Family Concert internship in summer, the interns not only get to experience the back stage work but also have an opportunity to learn all of the concert creating work including lobby work such as preparations before the door opens, greeting ctustomers, selling goods, and arranging gathering events with orchestra members and audience.
In recent years, not only students learning arts but also a large number of students having interest in work related to art management, economics, management and education are participating, developing a big network. Cases of students who experience internship at Japan Philharmonic Orchestra getting involved in actual music industries after graduation are also increasing significantly.
Work experience

We are proactively supporting the visits of junior high school students. They attend lectures including basics such as "what is an orchestra?", features of Japan Philharmonic, Orchestra, details of performance activities, actual work of each department of the office and learn the "workplace of the orchestra."
In the rehearsal tour, students can experience the site of serious music creating between the conductor and orchestra from the close distance. One can learn various types of work such as what does it mean to be professional and the various tasks involved in behind-the-scenes of the concert stage.