As a part of exchange programs of the friendship alliance with Sugniami ward, Japan Philharmonic Orchestra started "musical instrument classes for people over 60 years old" targeting residents and working people of the ward, in September 2002. While aiming at greater exchanges between the orchestra and the residents of Suginami ward, currently Japan Philharmonic Orchestra is hosting various programs creating new challenges for the senior citizens who now have more free time for them to spend their days more lively.
Music classes for adults taught by professional orchestra members (including OB and OG) are unprecedented in the country.
There are four classes: violin, cello, flute and clarinet. Members of Japan Philharmonic Orchestra teach each class through one year. A wide variety of students take the classes, some never touched the instruments before, some have a little experience playing the instruments when they were young. At the end of the course, to show the results of their practice, a completion recital is held at a hall.
This program is very popular as it enables a person to enjoy music with fellow members sharing common interest and can "create a new challenge in their life by having a new goal."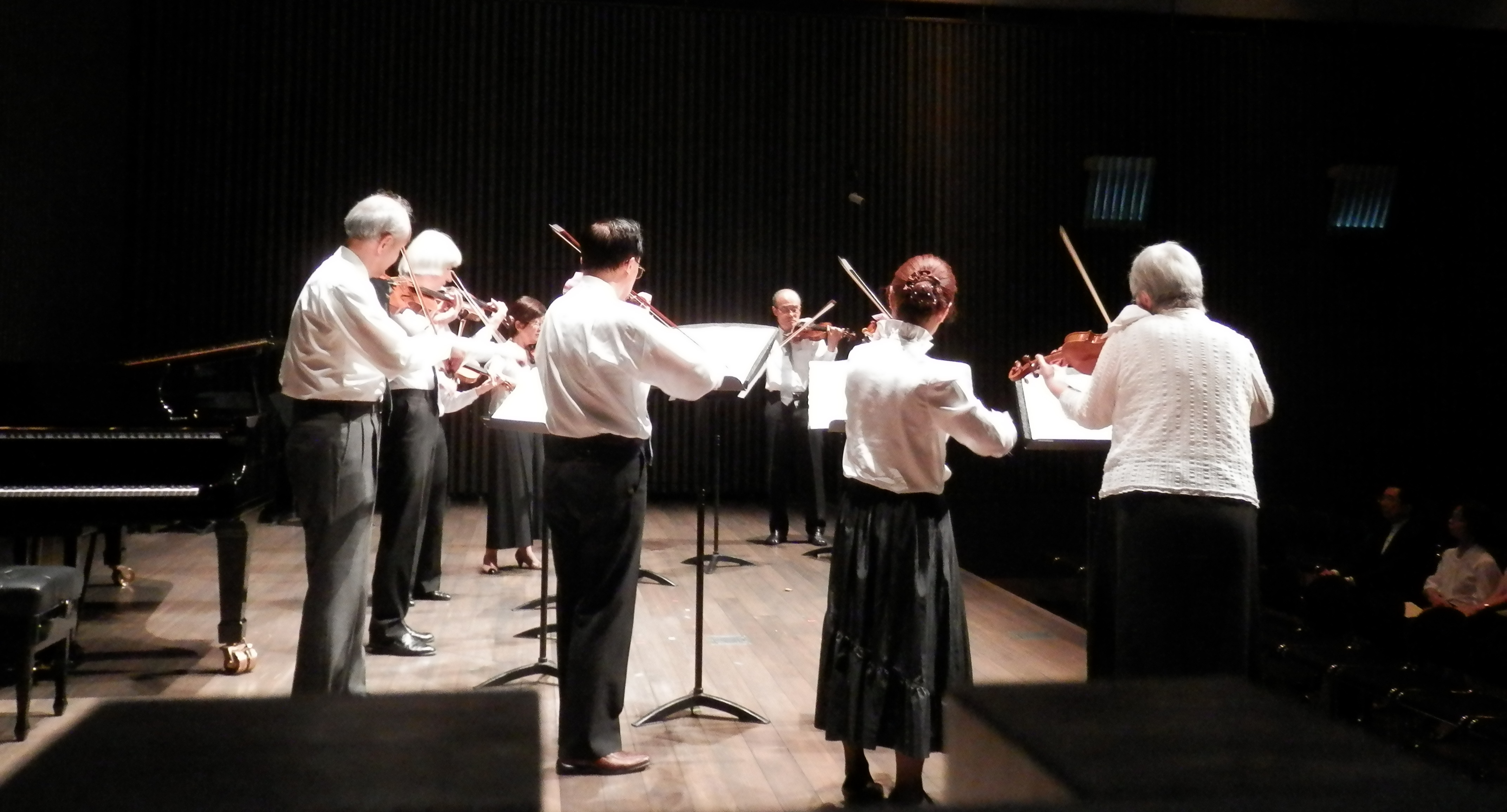 Students showing the result of their practice at the completion recital.

A senior ensemble was formed after the completion of the course by the people who took the class together.